Toby Walker – New Jersey
1936 Gibson Kalamazoo Carson J. Robison model KG-14 & Gibson Kalamazoo KG-11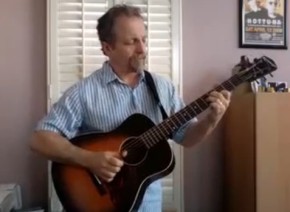 I've purchased two guitars from Benn and they are among my most prized instruments. Benn and his luthier David have made sure that they were in absolute perfect playing condition when they left his shop. As a full time professional musician that was vitally important to me. I highly recommend Benn to anyone interested in picking up some wonderful vintage guitars. He's the man.
Best,
Toby
Little Toby Walker
Dave Kelbie (lejazzetal) London, UK
1938 Gibson – Kalamazoo KHG-14 conversion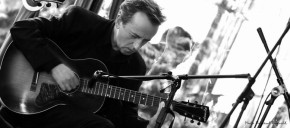 Hey Benn. Great to hear from you. I was about to send you a couple of things. Photo attached mp3 of me rhythming in the background. There was a film crew at a concert of the last tour so will have in a month some film.
It's beautiful. Everyone is enjoying it on stage so far… Speak soon, Dave
lejazzetal
Larry – Colorado
1954 Martin 00-18
Hey Benn, I just picked it up, tuned it up, and played a tune… so far, it's great. Thanks for everything… let me know if you ever need a reference for other mail order buyers.
Jonathan – Swansea, Wales, UK
1926 Gibson L1 Flat top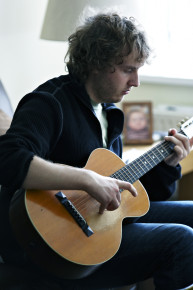 Hey Benn,It arrived this morning, fantastic! What a beautiful instrument! Sounds like a real versatile guitar.Thanks for everything, No doubt one of us will be in touch again sometime.Will post a video of it when we film one.
Thanks
Jonathan
Note: Jon is 2 time buyer, his other purchase from me was a Kalamazoo KG14.
Rick – Newport Beach, CA
1933 Gibson L00
Scott – London, UK
1963 Gibson Hummingbird Sunburst
The guitar arrived on Friday in perfect condition. It really is a lovely sounding guitar – thank you very much.
[reply from David Hatchard] Scott, that took a really long time to get to you. I'm glad all is ok. That was one of my favorite guitars so treat her good. Thanks, Dave
David, please do not worry. Your guitar has arrived into the hands of a loving family. My two oldest boys (of 4 in total!) both play guitar and are very aware of the fact that we look after these wonderful boxes and keep them in good condition for the next owner down the line. We are custodians, not owners! My oldest boy (10) read your message and asked if you were sad to lose your guitar. I said "Well, I guess so – it really is a beauty". He replied: "If Mr Hatchard has second thoughts and wants it back, will you give it back to him?". Well, I had to say "Yes, of course, son." So, if you ever had second thoughts, I would have to make good my promise! But, if you are content to leave her with us, she will be played, loved and looked after (ready for the next owner).
John Thomas – Hamden, CT
1943 Gibson Southern Jumbo
I originally loaned this guitar to John Thomas for Lauren Sheehan to play on the Kalamazoo Girls recording sessions and later sold it to John for him to use on his Book tour.
I acquired it from the family of the original owner and we did the restoration needed. And yes it is true the original owner took it to WWII and he and his comrades carried it with them into battle and literally played the finish right off it.
And the original owner with the guitar each returned from the war intact.
This guitar was a favorite of my picking circle and a special piece of my collection and I consider it in good hands now.
Benn,
Thank you so much. I've been humbled by your generosity. When you hear your guitar on the track When Johnnie Comes Marching Home, you're gonna be moved to tears.
Take care,
John Thomas
The CD for Kalamazoo Gals : http://kalamazoogals.com/the-cd/
Paul – Washington, DC
1934 Gibson Kalamazoo KG-11
Jeff – Uppsala, Sweden
Gibson Kalamazoo 1937 KG Sport
Pro Seller!! Best buying experience I've had – best packed guitar too.